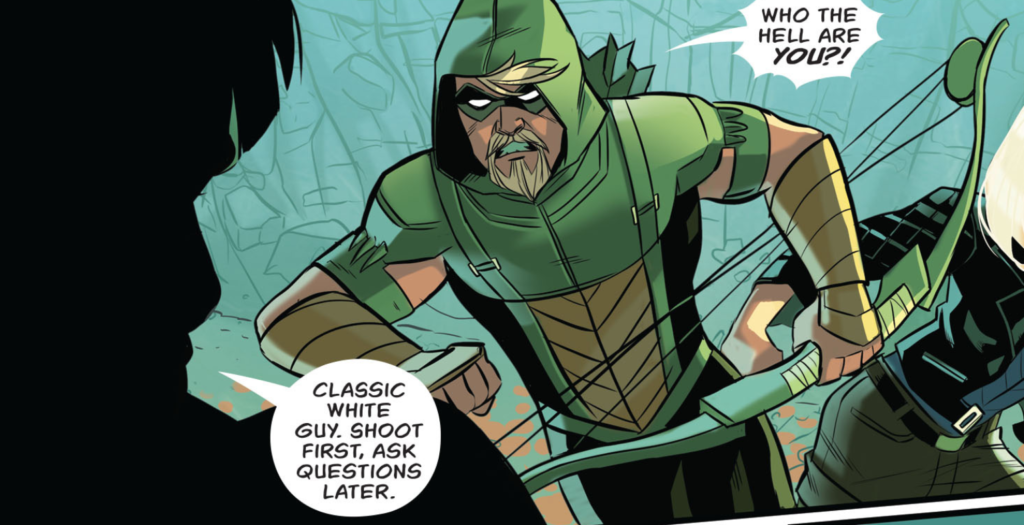 Jen and I have numerous opinions when it comes to social commentary in comics. Obviously, we don't say that there shouldn't be any politics or social commentary in comics, because 1) that's impossible and 2) some of the best comics are rooted in social commentary. That said, we find that some comics know how to implement this rather well, and others, well, most decidedly DO NOT. In this episode, we explore which comics do this rather poorly, and which do it extremely well. Yeah, we do get on a soapbox or two of our own. We're sorry and yet not sorry at the same time.
As always, we close with some of the highlights of what we've been reading, which includes Outcast, Harrow County, Death of X, and Inhumans vs. X-Men.
If you like our yellings and musings, please subscribe to our podcast. We're on both iTunes and Google Play! If you have any comic suggestions or podcast suggestions, please leave them in the comments below. If you feel so bold, please give us an honest review on either iTunes or Google Play.
Podcast: Play in new window | Download