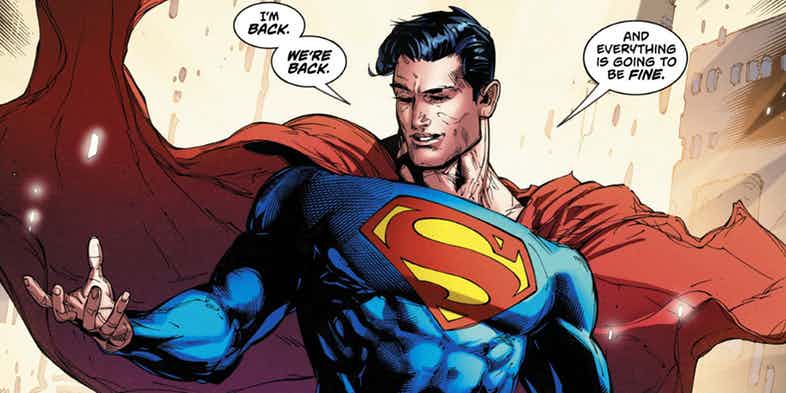 Jen and I had a podcast topic planned for this week, but then CBR dropped this article on us about what is going on in Action Comics and Superman. Then I read Nightwing and The Flash, so we tossed out our idea and demanded that Larry Frum rejoin us to discuss what is going on in the DC Universe Rebirth. We have serious things to discuss regarding whatever DC Comics is doing to their iconic franchises, and this is even before the great Button Crossover starts next month.
I have to say, after discussing all this, I'm dying for the next Superwoman now.
But without further ado, here we are, the Comic Triumverate, talking all things DC Universe Rebirth, Superman Rebirth, Reverse Flash Rebirth, Nightwing and Titans Rebirth…all the re-birthings.
If you like our yellings and musings, please subscribe to our podcast. We're on both iTunes and Google Play! If you have any comic suggestions or podcast suggestions, please leave them in the comments below. If you feel so bold, please give us an honest review on either iTunes or Google Play.
Podcast: Play in new window | Download