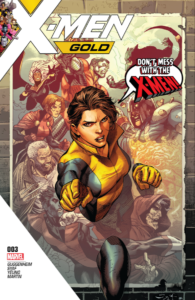 Know what's been missing from X-Men Gold? We have the Brotherhood of Evil Mutants. We have old school X-Men (some are pretty old). We have humans fearing and hating mutants again. We have a politician with a mutant-hating agenda. But we're missing two key elements to truly hearken to the past:
a mutant hell bent on destroying all of humanity to make mutants superior above all, and
a human willing to cross dangerous lines to get rid of mutants.
Thanks to issue #3, we have the last point. I'm sure the first one will come along eventually. Magneto is still alive and all, as well as Emma Frost. I'm rather curious which team will get to her first, X-Men Gold or X-Men Blue. Or will it be the inhumans? That would be fitting.
You can try to claim that Mesmero, the leader of this new Brotherhood, is the new Magneto-ish character, but he's really not. He may believe in those ideals, but he's not "hell-bent" on them. He was paid to do all these dirty tricks, including kidnapping the mayor of New York and controlling Amara. His benefactor is the second key element listed above.
Plot-wise, there's not much to issue #3. The X-Men defeat the Brotherhood and find the mayor of New York. Kitty is able to retrieve Amara, even in her completely frightened state. Rachel (Prestige) takes down Mesmero, and then SHIELD hauls them all away after an explosion or two. It wouldn't be an X-Men comic without at least one explosion.
As much as they would love to go to bed, fist bump one another along the way for a job well done, Rachel has some bad news. During her incredibly brief mental melee with Mesmero, she learned that he was controlling everyone a bit, and he was indeed paid to do so. Rachel was able to grab the name, and so the X-Men go pay a little visit. Kitty just wants to scare a smidge. Rattle some cages, let the benefactor know they are on to them.
It also gives Kitty a chance to drop this little truth bomb.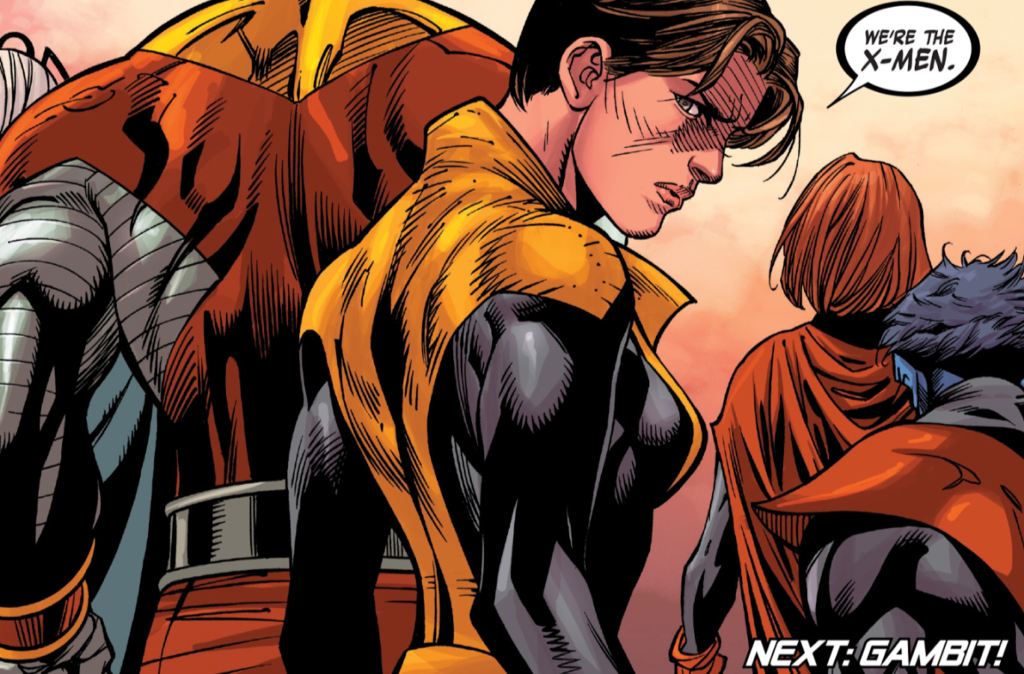 Best part of this panel? The Next! sneak peek in the bottom right. The fangirl was super strong in me that day.
In a nutshell, these three issues were all a set-up for what the Gold team will handle. It's a confirmation that X-Men Gold is a love letter of sorts to old school X-Men fans. It has action, old references, humor, and a bit of the same fights they've always had. I can't think of a better love letter to these fans.
Our Rating: Yep
Author: Marc Guggenheim
Artists: Ardian Syf, Craig Yeung, Jay Leisten, and Frank Martin
Publisher: Marvel Comics
Publish Date: 05/03/2017
Acquired via Purchase