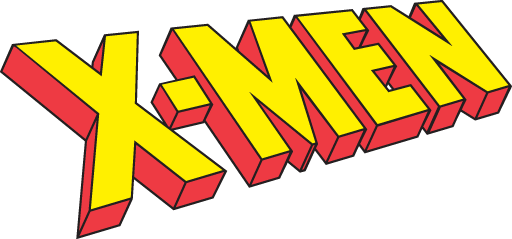 I know I've mentioned this numerous times, and I'm going to mention it once more. I got into the X-Men in the 9os. I had my ups and downs with the series to be sure. For instance, it was a blow to learn that simply reading X-Men would not get me the full story. Oh no, I needed Uncanny X-Men to fill in some gaps. You know, the series that has been running since 1963. That's easy to get into and is so accessible for a newcomer.
To be honest, I stopped reading the comic only because I started college and was flat broke. I'd hear whispers of what was going on since then, but it wasn't until 2012 that I even turned my attention to comics once again. It started with the Uncanny Avengers in 2012. And now here I am, just four years later and waist deep in Marvel comics subscriptions. While I really liked the Uncanny Avengers, I swore I wouldn't get into the X-Men again.
Then I saw Psylocke front and center with Uncanny X-Men, and what can I say; the riptide was pulling me in.
Incidentally, "Riptide" would be a great name for a mutant.
I then told myself to only read Uncanny X-Men. Marvel has rebooted a few other X-Men series, not counting a few individual X-Men series, but that's not an open invitation to need to read them all. And then I got sucked into All-New X-Men, even though the premise is rather ridiculous and is obviously a way for Marvel to bring back Jean Grey, Cyclops, and Angel back from the dead (or dead-ish). But, uh, All-New X-Men is actually pretty good.
It wasn't long before I felt like I was missing a rather large piece of the story behind the current state of the X-Men, namely the Terrigen mists ravaging the planet. Extraordinary X-Men just loomed on that horizon, reminding me there were other X-Men out there fighting the good fight. My big hold-up from investing in yet that other series was the existence of Old Man Logan and Jean Grey.
This weekend, I couldn't resist any longer and I picked up the first trade of Extraordinary X-Men. Dammit, it's rather good. Know what's worse? Old Man Logan is actually a likable character. I don't even know who I am any more.
Is it creepy that a 400-year-old man and an 18-year-old girl are kind of an item? Dear God, yes. It is so creepy. At the same time, they deserve one another. Let them finally be together without the stupid love triangle with Cyclops. Jean never could really figure out who she wanted, and she probably shouldn't have married Scott at all. With the young Jean from the past, why not let them start over and be awful together. Well, she's still a bad character; this Logan is an improvement as a grizzled, grumpy old man.
I should be satisfied now, right? I'm reading all the X-Men. I am up to speed on my Mutant Today. But…
Reading what is going on now makes me curious how they got to this point. When and how did young Angel lose his feathery wings? The last I saw Cyclops, he was imprisoned for murdering Professor Xavier; when and how did he get out to go on an Inhuman murder spree? Do I even want to know why time hasn't altered significantly when the original team jumping to the future?
I have questions, so many stupid questions, and they're all right there in Comixology, ready to be answered. Man, how did my wish list a/k/a shopping list in Comixology get so big? I may need another mimosa.