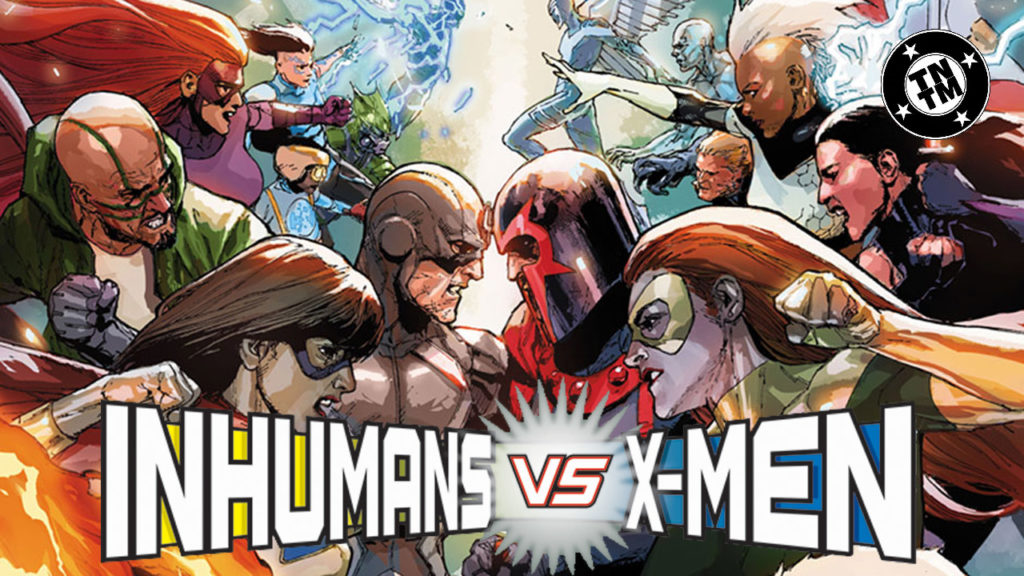 Curse you, Marvel!
I should know better. I really should. This morning before I left my parents' house, I sat down to finally read both Uncanny Avengers and Uncanny X-Men. I thought last month's Uncanny X-Men was confusing, with Jean Grey sudden appearance and three characters I didn't personally know. Not to mention, I had no idea who the mutant was running around in the World or the inHuman Jean and the other girls were holding prisoner. I had hoped that this was only part of the Inhumans vs. X-Men crossover, since that has its own mini-series now. Apparently not, as this month's UX was just as confusing.
This time, I knew who the main characters were, but I had no idea where they were or how they got there. I have two choices at this point:
I can just smile and nod and hope everything is explained down the line; or
I can suck it up and read the IvX mini-series.
I think we all know what I'm going to do, because I'm part of the problem.
I have to know the full story. I have to know how these characters are going from here to there and in between. I have to know who they are. I have to know what parts they are playing, how they affect Marvel's future, etc. Ugh, I have issues. So glad I canceled The Mighty Thor just so I can pick up two new series.
I'm aware that this is all going toward the eventual ResurreXion that Marvel announced, which will change virtually everything all over again. I want to curse Marvel once more, but I only have myself to blame for this. Well, myself and my love for all things X-Men. It's a blessing and a curse.