Totally stole that title from DC Comics' Twitter account. It's rather amazing that they have owned and embraced the sad sack Barry Allen has become.
Meet Negative Flash in the preview of THE FLASH #28–now with dark lightning, explodey powers, and 100% more angst!

— DC (@DCComics) August 8, 2017
Their tweet sums up Flash #28 better than any review I could write. Barry Allen is seriously channeling some Cyclops. If I see him on a balcony, crying out that he can't get close to anyone ever again because of his destructive potential with his powers, then I'll know his transformation is complete. (Yes, that's a real panel from Uncanny X-Men #94.)
So Barry now has negative powers, and he has no idea how to use them. They also leave him so drained that he's constantly late for everything, including work. He was always late before, but never this badly. His job is suffering as a result, and none of his coworkers trust him or really want him there. Unfortunately, he doesn't want to be there either, even though he knows he needs to focus on work before anything else catastrophic happens in his life. He's lost Iris, his powers are destructive beyond his control, and now he might lose his job too. Could things get any worse?
Why yes, yes it can.
A new villain is in town, and he's possibly worse than Flash has ever seen before. At least the Rogues weren't full on murderers (most of the time). Although, Flash is too busy blaming himself to grasp the fact that he's dealing with a cold-blooded murderer with super powers.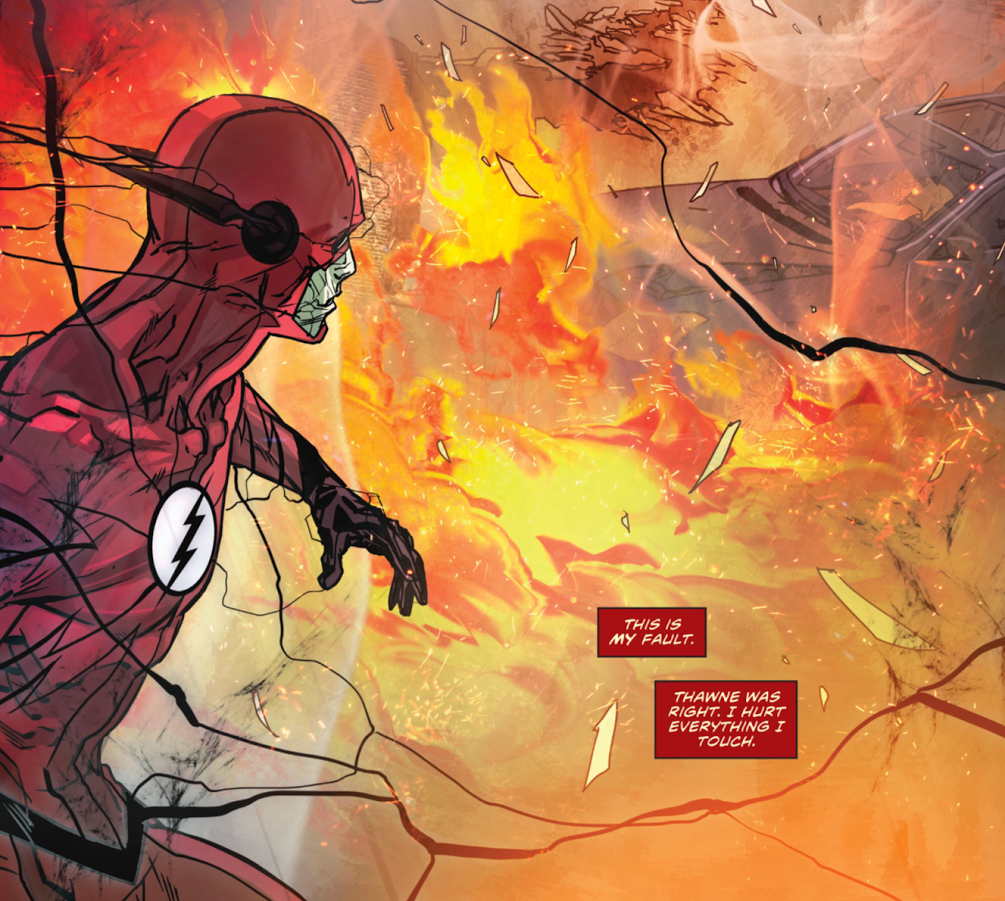 Get a grip, man.
How far will Barry fall before he gets his crap together? I get he's hurting, but if he wants Iris back, if he wants things to go back to how they were, he needs some sense knocked into him. Hoo boy this is going to be an interesting arc.
Our Rating: Yep
Author: Joshua Williamson
Artists: Carmine di Giandomenico and Ivan Plascencia
Publisher: DC Comics
Publish Date: 08/09/2017
Acquired via Purchase