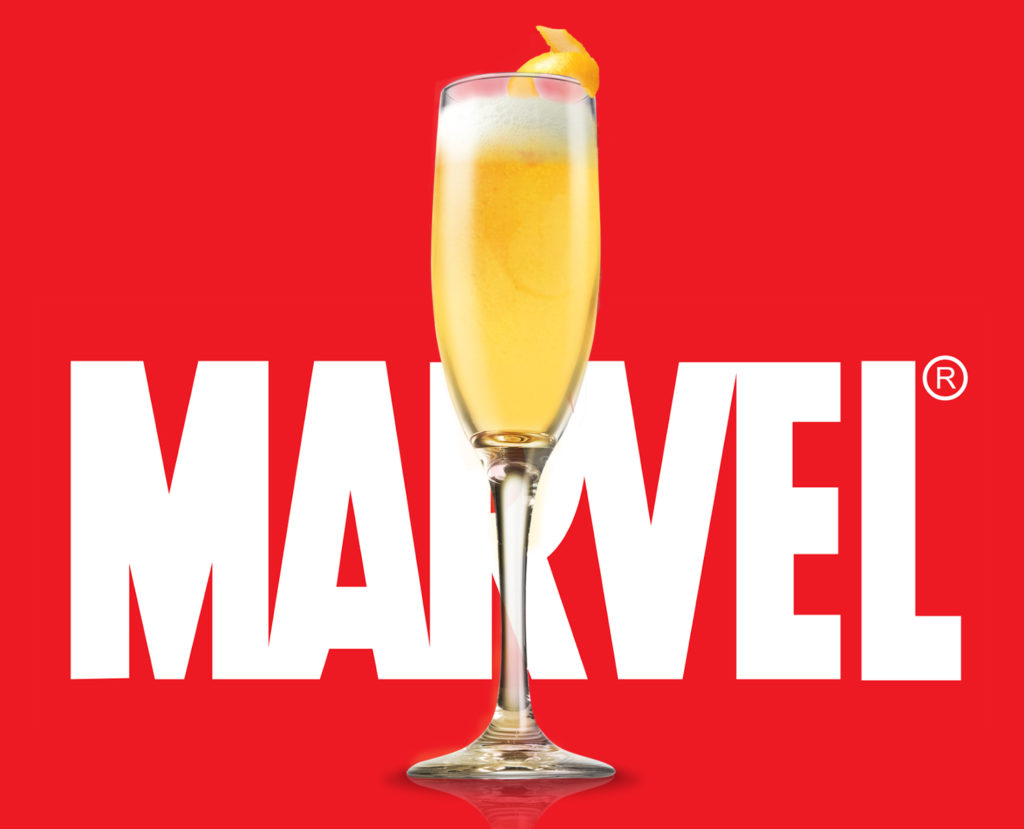 After Secret Empire, Sam Wilson officially gave back the shield to the good Steve Rogers and decided to become the Falcon once more. I'm not sure why Joaquin isn't his sidekick anymore; perhaps it's because Joaquin is practically a falcon and it would be confusing. Maybe Joaquin reminds him too much of Rage. Maybe Joaquin makes him think of the days when he was Captain America and friends with Stevil. Either way, he's out as supporting role and Rayshaun Lucas is in as the Patriot.
On their first mission as a dynamic duo, Sam stumbles into a plot by Blackheart (son of Mephisto) to wreak chaos across Chicago. Blackheart rips Sam's soul from his body and sends it to his father's realm, which begs a big question. Since no one can go into the Dark Realm unless they are worthy (meaning unworthy to go anywhere nicer), why is Sam's soul in Mephisto's torture gallery?
And there is the crux of this entire arc, the whole series itself, and pretty much Sam Wilson. He's in the Dark Realm because he's having an identity crisis.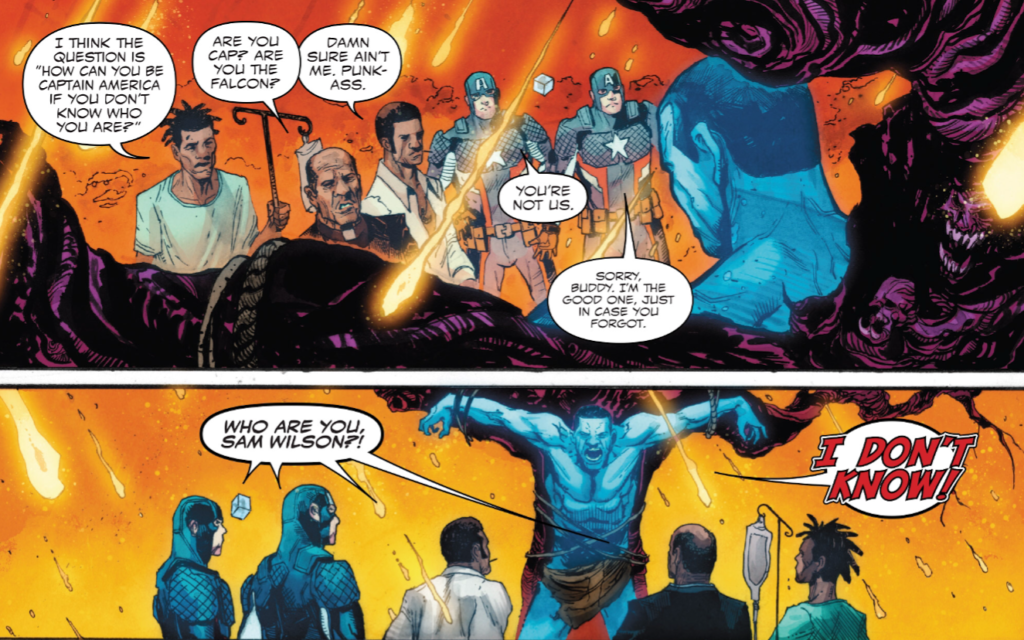 I suppose that's a relief he's not in Hell because he's a bad person. On the other hand, this all seems rather convoluted to force Sam to reconnect with himself. Is the story trying to help Sam or is it trying to justify this series' existence to the readers? Or maybe the series is using the arc to justify its existence to itself. Then again, it could be all three.
Of course he figures out who he is and breaks free from Mephisto so he can once again fight Blackheart. That was a given. Marvel has done some weird things, but they wouldn't create a new series just to kill off the main character in the first four issues. They save that for mini-series that have "Death" in the title.
I was never worried that Sam would die in this arc, but I did wonder what the point of it all was. Having Sam figure out who he is now could be a necessary storyline for Sam's character. I'm not entirely sure it was necessary, but it makes sense why the writers went this direction. Sam has had a lot of bad things happen to him since he started his Captain America: Sam Wilson series. He may be a superhero, but anyone would walk away from his experiences with PTSD. That said, using a trip to Hell is rather heavy-handed, not to mention overdone in comics and literature.
Here's hoping this all wraps up next issue so we can watch this Falcon take flight in a less Hellish manner.