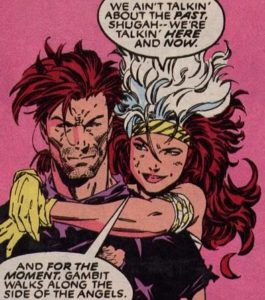 Where would comic books be without on-and-off again relationships? It's so rare to find a permanently happy couple, but that doesn't mean we can't hope that one day, some day, our favorite couplings will be happy. Since it is February, and Valentine's Day is just next week, is there a better time to discuss our favorite comic book couples? The answer is no, no there isn't.
Jen and Keri each go through 5 of their favorite couples over the years of comic books. You can probably guess who each of their top couples are. We definitely knew each other's before we even went over our lists.
Who are your favorite comic book couples? Please sound off in the comments below!
Also, don't forget to check out Jen's amazing interview with writer Meredith Finch. Finch is about to release a new fem-fantasy comic series, and from what she has said, it could be everything we've ever wanted from a female hero.
Now if you'll excuse me, I have a ton of comics that released yesterday and I haven't touched a single one. It's time to remedy that.
Podcast: Play in new window | Download