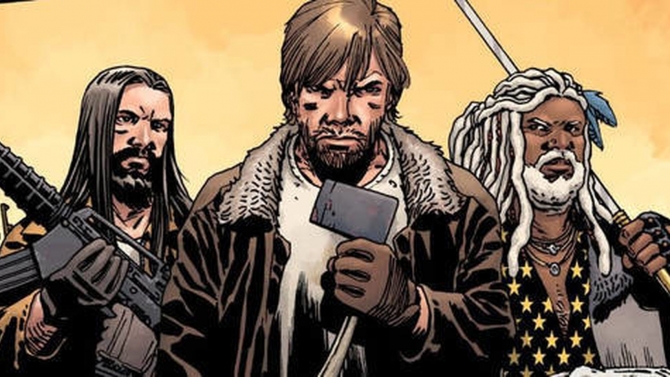 Popularity is always an odd thing. Either you're swept up in it or you're on the outside, wondering what the fuss is. Oftentimes, if you're on the outside, people wonder what is wrong with you, why you aren't making the fuss. Jen and I break down the biggest comic series and characters that left us on the outside, looking in, and wondering what we're missing. We actually get into some wee bits of yelling this time. Nothing too crazy, but we get passionate, yo.
As it has been WAY too long, we did not delve into each and every comic we have been reading. Instead we highlighted those that have made the greatest impacts upon us over the last month. Fro starters, Jen has officially broken up with Outcast. You may be curious as to why.
May we please not take such a long hiatus again.
If you like our yellings and musings, please subscribe to our podcast. We're on both iTunes and Google Play! If you have any comic suggestions or podcast suggestions, please leave them in the comments below. If you feel so bold, please give us an honest review on either iTunes or Google Play.
Podcast: Play in new window | Download