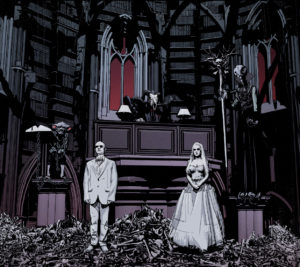 Hey we kept our promise and we're back on a regular schedule! And speaking of schedules, this week's topic is about the schedules and cycles of comics, mainstream and hipster alike. Right now mainstream is going through a weird reboot cycle, and hipster comics appear to have a post-apocalyptic and demon trend going on. We look into the trends of comics starting with the 90s.
Then of course we we delve into what we're currently reading. I'm reading a bunch of reboots (shocker) and Jen has her demons, demons, demons going on.
If you like our yellings and musings, please subscribe to our podcast. We're on both iTunes and Google Play! If you have any comic suggestions or podcast suggestions, please leave them in the comments below. If you feel so bold, please give us an honest review on either iTunes or Google Play.
Podcast: Play in new window | Download