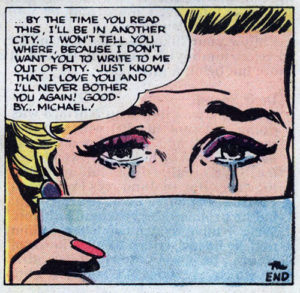 It's easy to talk about your favorite storylines from comics or favorite characters. But what are your top heartbreaks from comics? We took a few days to dig deep into our souls and remember which moments in comics absolutely crushed us. They aren't the happiest topics, and yet, they perfectly illustrate how amazing and emotional comic books can be.
Both of us tapped into DC comics, and then we separated; Keri to Marvel and Jen to Image and Ink and Thunder.
If you like our yellings and musings, please subscribe to our podcast. We're on both iTunes and Google Play! If you have any comic suggestions or podcast suggestions, please leave them in the comments below. If you feel so bold, please give us an honest review on either iTunes or Google Play.
Podcast: Play in new window | Download