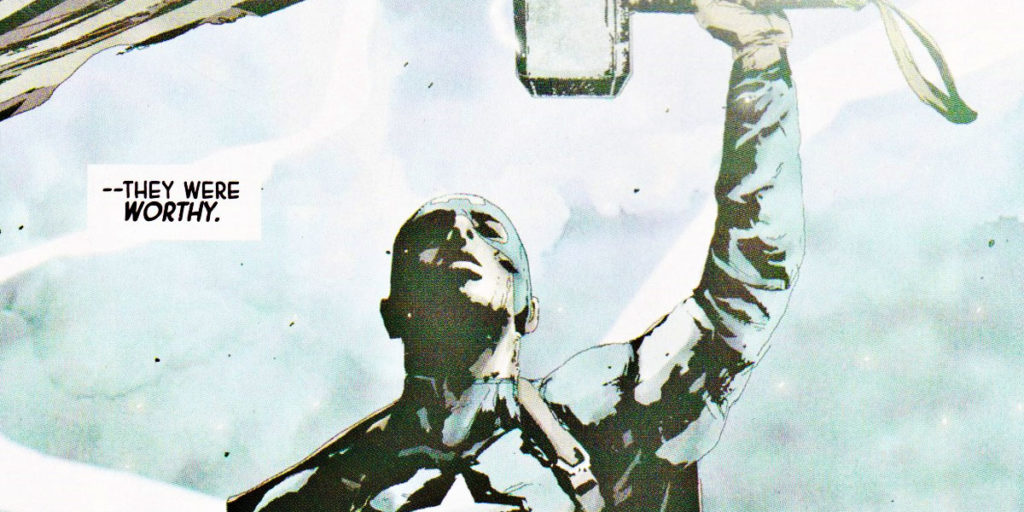 We brought Larry back to discuss what in the world is going on with Marvel Comics, in particular, with Steve Rogers and the Secret Empire. Like many fans, we aren't happy. We delve into what this means, where it could go, what Marvel's plan is in all this, and how they can recover from here. Warning: strong opinions within.
Then of course we get into what we've been reading, which includes the venerable Button arc, the new Lazarus Contract arc, Justice League shenanigans, some Uncanny Avengers, and Jen's beloved demon bankers of Black Monday Murders.
If you like our yellings and musings, please subscribe to our podcast. We're on both iTunes and Google Play! If you have any comic suggestions or podcast suggestions, please leave them in the comments below. If you feel so bold, please give us an honest review on either iTunes or Google Play.
Podcast: Play in new window | Download