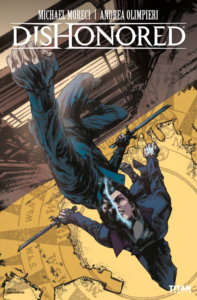 I admit I haven't played the recent Dishonored 2 game. I own it, but it's in my stack of shame like so many other things. It's pathetic, really, but it is what it is. Certainly didn't stop me from pouncing on the comics when Titan announced them. The comic mini-series takes place after the game, but since I know the end of the game has to be Emily regaining her throne, I didn't think there would really be spoilers. And perhaps there would not have been, if I didn't read the background synopsis in the title page. I know Emily and Corvo triumph, but I didn't really want to know how they triumph. Hopefully I can act surprised whenever I get to the game in 2029. (By then I bet I'll have the remastered version, still unplayed.)
Aside from that minor issue that probably won't affect anyone else, Michael Moreci has put together a fascinating tale asking a rather big question—how do the people of Dunwall feel about the throne being in so much chaos? Years prior, their Empress was assassinated and her daughter stolen. Now that Emily is on the throne, it's taken from her once more from a relative? These citizens can't know who to trust. When citizens don't trust leadership, they start to talk. And then mobs form. You get the idea.
One citizen in particular wants to talk of democratic leadership instead of a royal one. However, like Gandhi or Martin Luther King, Jr., he wants to keep it as peaceful talks. No riots. No violence. Not everyone feels the same way. When these demonstrations turn violent, Emily and Corvo try to stop them, and in doing so, they learn of a woman who will stop at nothing until Dunwall burns to the ground.
My only real complaint with this series, as I mentioned on our recent podcast, is that it's hurried because the series is short. It's only two comics in length, and the last half of the comic goes at light speed. Everything falls into place for Emily as she easily and quickly squashes this violent network. The brevity really hurt the story, and this is certainly one comic that could have benefited from a four-comic arc instead of two.
The art, however, brilliantly keeps with the video game's oil painting-esque graphics style. It serves this story so well, and the colors are beautifully rendered. Not to mention, the way the artist depicts the classic Blink ability was better than I could have ever imagined it being in comic book form.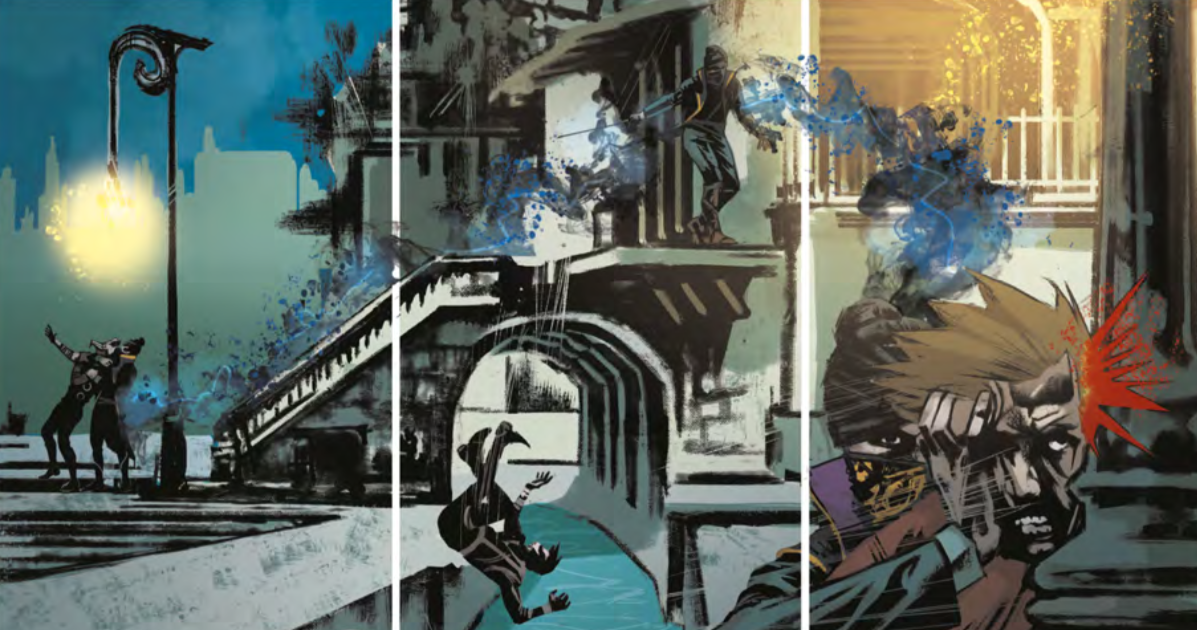 Our Rating: Yep
Author: Michael Moreci
Artists: Andrea Olimpieri
Publisher: Titan Comics
Acquired via Publisher