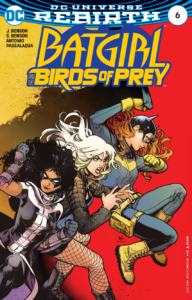 These last two issues have had a great number of revelations for the Birds of Prey. Last month, they discovered the Fauxracle, a hacker/Birds of Prey fanboy. He claims that all the chaos he caused was because he wanted to join their team as the new Oracle. They rightfully don't trust him, but Batgirl allows him to sit with her while she takes the Oracle wheel and guides the other Birds to Fenice.
Then the boom drops on Huntress, as she learns Fenice is actually her mother, whom she thought was dead. You could almost hear the DUN DUN DUNNNNNNN after the last panel.
So what will Huntress do? Will she join her mother? Huntress used to be the head of a major spy organization, Spyral, so it's plausible she could return to a life of gray or solid black. At the beginning of this series, she was ready to kill anyone who got in her way, and it was only thanks to Batgirl and Canary that she's been able to restrain herself. It wouldn't be totally crazy if she ran off with her mother and became another mob boss.
Her friends, however, have complete faith in her through the very end. Batgirl leaves Oracle in charge of guiding them while she helps Canary fend off the snakes. Huntress understandably only shot a few of them as she ran after her mother. Yes, she did leave Canary solo against the snakes. She really needed Batgirl.
Fortunately for this comic series, Huntress turns her mother into the police an remains with the birds. It's an incredibly touching moment, both her reunion with her mother and her decision. As the three ride off together, I still wonder when Batgirl will connect the dots that Dick was banging her while he was in Spyral.
Hehe. In Spyral.
I'm funny, dammit.
I'm not as funny as Oracle. He's such a fanboy, it's hysterical.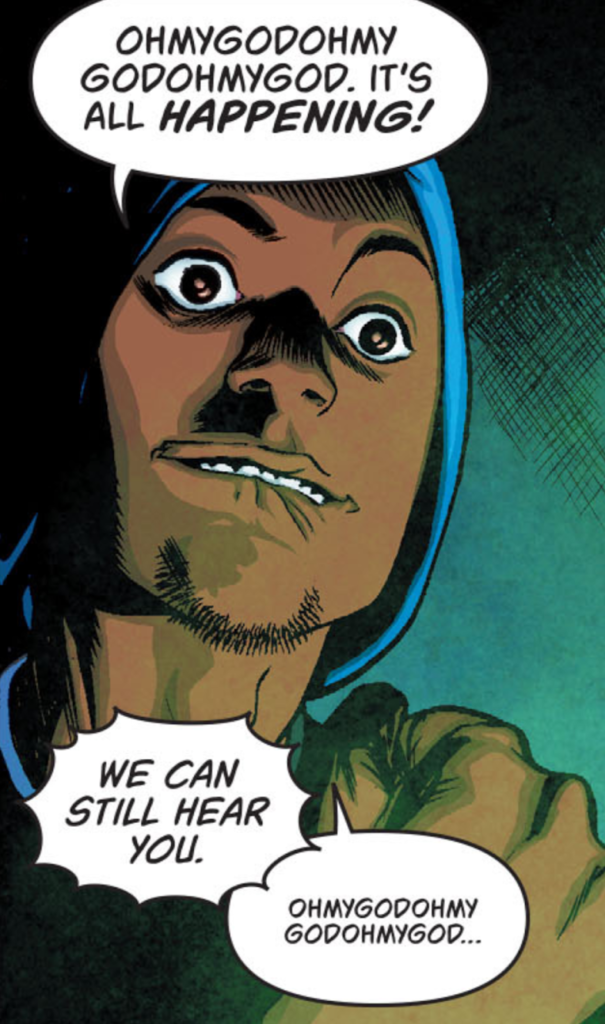 Although this particular moment might be my favorite, as Oracle tries to out-Gotham history Batgirl on a particular subject.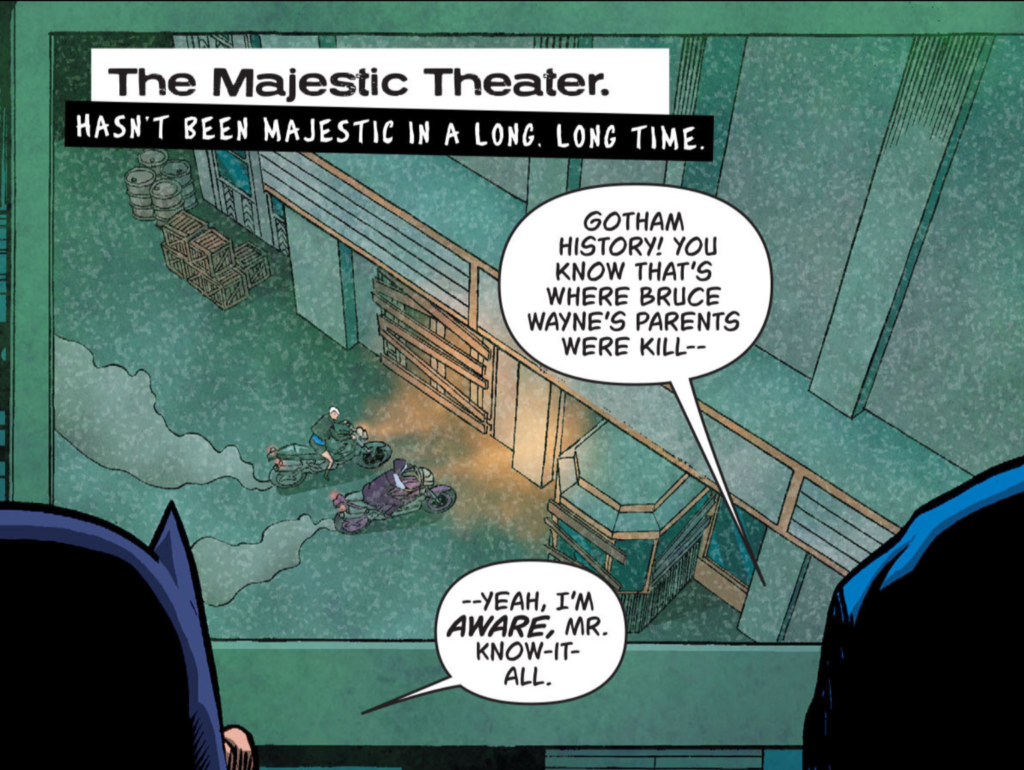 While the art perfectly illustrates these three women, it's the Benson girls' writing that makes this comic unbelievably great. It's funny, it's heartwrenching, and they throw curveballs like few others.
Oh, did you think Huntress's choice was the big climax of this tale? Oh no. I didn't spoil the true kick in the pants. Julie and Shawna Benson, I salute you.
Our Rating: YUS
Authors: Julie Benson and Shawna Benson
Artists: Allen Passalaqua and Roge Antonio
Publisher: DC Comics
Publish date: 01/11/2017
Acquired via Purchase